Join group rides from Southcote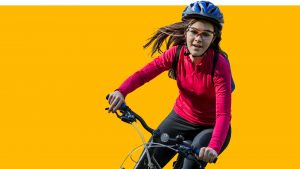 Explore Reading on five organised bike rides starting from Southcote on Thursday afternoons from the end of April.
These rides are for boys and girls aged between 12 and 14.
Groups of between 6 and 12 riders will be accompanied by two adults for a ride of around 90 minutes on footpaths or quiet roads where possible.
The rides will start from the Southcote Community Hub at 5pm with brief bike checks before heading off on a circuit of around 90 minutes.
The groups will be going on a different route every week and riders will therefore get to know different terrains and riding conditions.
Riders will have fun experiencing the great outdoors, learning some navigation skills and some team games.
Our ride leaders are trained cycling instructors who will help riders gain some experience maintaining and fixing bikes. Essentials such as puncture repair and brake adjustments will be covered.
To find out more about the rides please email us via our contact-us page.
To book yourself on a ride go to our booking page.